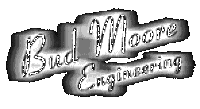 Photo Gallery
---

Joe Weatherly
Charlotte Motor Speedway
National 500
Bud Moore named Mechanic of the Year
1961 – 8 victories
---
Joe Weatherly
Darlington, South Carolina
1963
---

Bud Moore Engineering
Spartanburg, SC
1973 – Darrell Waltrip and Bobby Isaac
---

Buddy Baker
Bristol, Tennessee
Buddy Baker set the fastest time in qualifying for the 1975 Southeastern 500.
---

Dale Earnhardt
Bristol, Tennessee
1983 – In their second year together, Dale Earnhardt driving the Bud Moore Engineering Thunderbirds won two races.
---

#15 Bobby Allison
Martinsville, Virginia
Bobby Allison won 14 races in his three-year 92 race tenure with Bud Moore Engineering.
---

#15 Bobby Allison
North Wilkesboro, NC
Bobby Allison sat on the pole and won the 1980 Northwest Bank 400 at North Wilkesboro Speedway – one of four wins for the team that year.
---

#15 Dale Earnhardt
Bristol, Tennessee
Bud Moore throws his hands up in disgust after Dale Earnhardt tangled with another car after leading most of the Valleydale 500.
---

#15 Benny Parsons
Bristol, Tennessee
Benny Parsons went for a wild slide down the backstretch of the Bristol International Raceway in the 1981 Valleydale 500.
---

#15 Brett Bodine
Bristol, Tennessee
Brett Bodine in the Bud Moore Engineering Ford Thunderbird gets caught up in the action on the high banks.
---

#16 Dan Gurney
Riverside, California
Dan Gurney drove a Bud Moore Engineering Mercury Cyclone in 1967 for one race on the Riverside International Raceway road course.
---

Darel Dieringer
Darlington, South Carolina
Bud Moore Engineering celebrated their first Southern 500 victory in 1966 when Darel Dieringer drove a Mercury to Victory Lane.
---

Bobby Allison
Bristol, Tennessee
1980
---

Bobby Allison
Nashville, Tennessee
1980
---

Ricky Rudd
Brooklyn, Michigan
1984
---
Photo by jayski.com
Ted Musgrave
Brooklyn, Michigan
1998
---
                                                                                                                      Loy Allen
Brickyard  400
Photo by surgerfreeracing.com
                                                                                                                                1998
---
---